Numerous Voilations Cited in Diamond Recall Investigation
May 23, 2012
Posted by ADMIN in Dog News
28 comments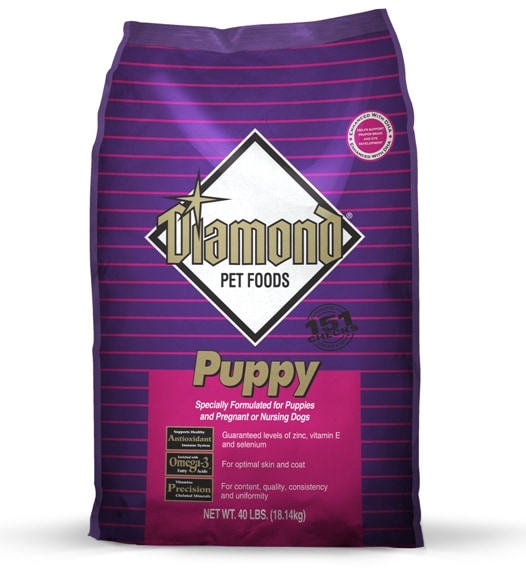 If you thought the recent wave of recalls from manufacturer
Diamond Pet Foods
was just a coincidence, you may or may not be right. The Food and Drug Administration released a report on their findings after an inspection of Diamond's processing
plant
. In the report, the inspectors identified 4 safety violations that may have impacted the salmonella outbreak.
The FDA
inspection report
noted the following issues:
OBSERVATION 1
All reasonable precautions are not taken to ensure that production procedures do not contribute contamination from any source.
Specifically, no microbiological analysis is conducted or there is no assurance that incoming animal fat will not introduce pathogens into their production and cause contamination of finished product. Also, the firm's current sampling procedure for animal digest does (sic) preclude potential for adulteration after sampling and during storage in warehouse. On 4/13/12, an employee was observed touching in-line fat filter and oil with bare hands.
OBSERVATION 2
Failure to provide hand washing and hand sanitizing facilities at each location in the plant where needed.
Specifically, there are no facilities for hand washing or hand sanitizing in the production areas where there is direct contact with exposed finished feed/food.
OBSERVATION 3
Failure to maintain equipment, containers and utensils used to convey, hold, and store food in a manner that protects against contamination.
Specifically, paddles in conveyor (South or Middle conveyor leading to the screeners going to packaging) were observed to have gouges and cuts, which exhibited feed residues. The damage to the paddles may allow for harborage areas for microorganisms and are difficult to clean and sanitize.
OBSERVATION 4
Failure to maintain equipment so as to facilitate
cleaning
of the equipment.
Specifically, firm utilizes cardboard, duct tape, and other non cleanable surfaces on equipment. These materials were observed to have residues adhering. The foam gaskets around access doors to the bucket elevators were observed in deteriorating condition and exhibited an accumulation of feed residues and dust.
See the official FDA Inspection Report
here
.